Deaf Spotlight: Wonder Woman Stunt-double Kitty O'Neil
D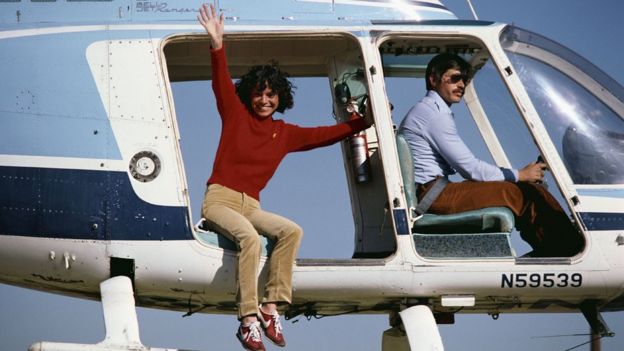 Kitty O'Neil lost her hearing at 5 months old.
O'Neil was a stunt-double in the original Wonder Woman series in the 1970s doing stunts for Lynda Carter and was the first woman to work for Stunts Unlimited, a hollywood stunt-double agency. She also did stunts in Smokey and the Bandit II, The Blues Brothers and The Bionic Woman. She became so famous that she had her own Barbie doll, and when a movie was made about her she made sure to be a stunt-double in that movie too (for Stockard Channing in Silent Victory: The Kitty O'Neil Story).
She was also a fan of fast cars, and took an interest in speed racing. She broke the land-speed record for women by traveling 512 miles per hour in a rocket-powered car called "The Motivator". She wasn't always successful, however, flipping a Corvette while attempting another record two years later. We wish a peaceful rest for the woman who was never afraid of everything, and send condolences to her family and friends.